It's been a while… I'm back, hey, hi! This year has been a little different from last year, there's been less travel and more saving, because being in my 20s means a constant battle between wanting to have a career, buy a house and set up my future whilst also living in the moment and making memories. BUT, with all that being said Haydn (the lovely boyfriend) and I spent a long weekend in Oslo! The trip was very chilled and we didn't get up to a whole lot of 'adventure' but the weather was lovely and we made the most of it!
Friday
Since the flight was early morning, we stayed in a hotel room the night before which, although a luxury, did make the travel day much nicer! The flight landed and we got on the coach to the city which was expected to take about an hour… Except the tire exploded whilst we were on the motorway, and we ended up having to wait for the coach behind to catch up so we could get on that which meant we didn't actually get to the city until much later than we expected.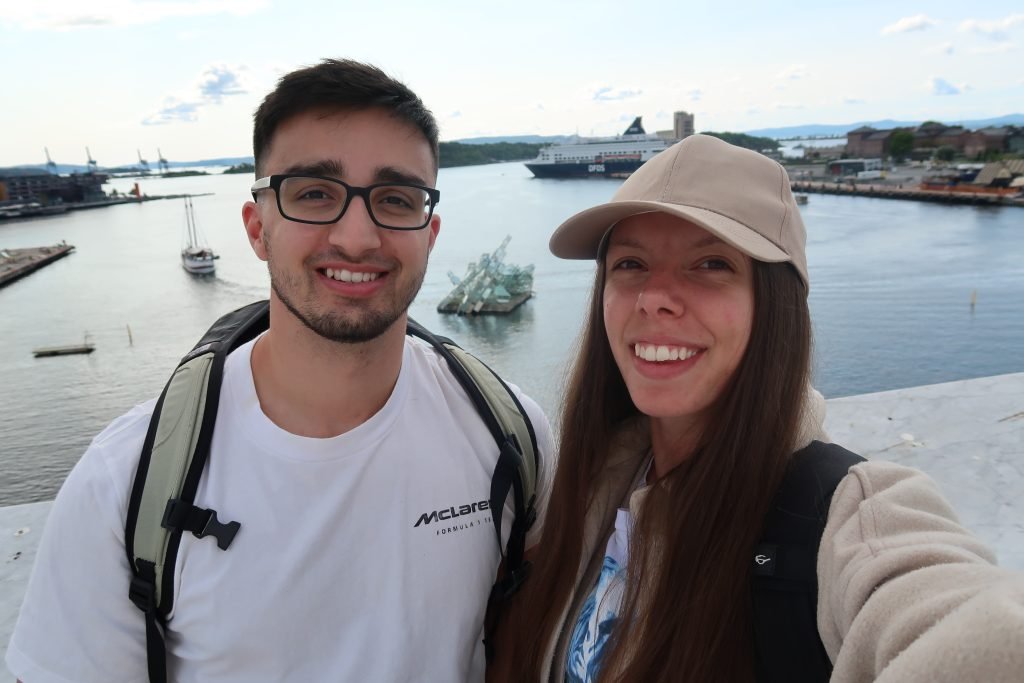 Fortunately, we travelled light so were able to start exploring straight away (albeit a little weighed down). We went straight to the Opera House which had caught our eye as we were travelling in. It was so pretty! Scandinavian countries are known for great architecture, and this really did live up to that. You could climb right to the top and look out at the Fjord, it was cute to people watch and have a nosey at all the boats in the harbour.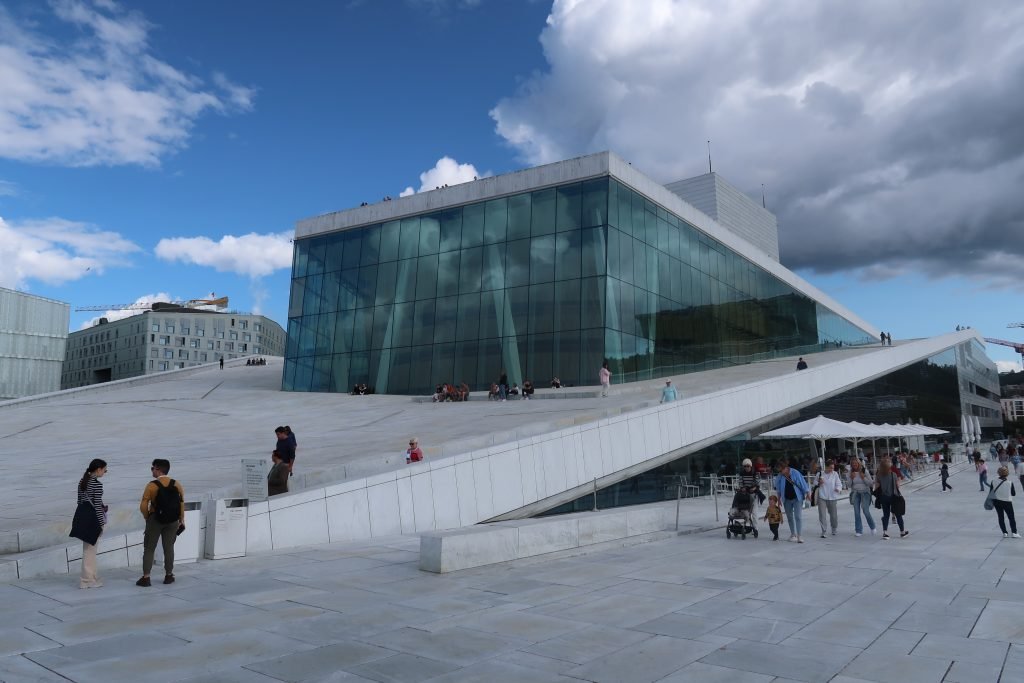 After we'd taken in some sights we decided to go and check into our hotel. In order to save a bit of money whilst still having a lovely hotel we booked the Radisson RED Oslo Økern. The hotel was about 20 minutes outside of the city centre by metro. To use the metro you can buy tickets (singles, returns or multi-day passes) from shops near the station such as convenience stores. Overall getting to the hotel was convenient and the area of the hotel was really nice!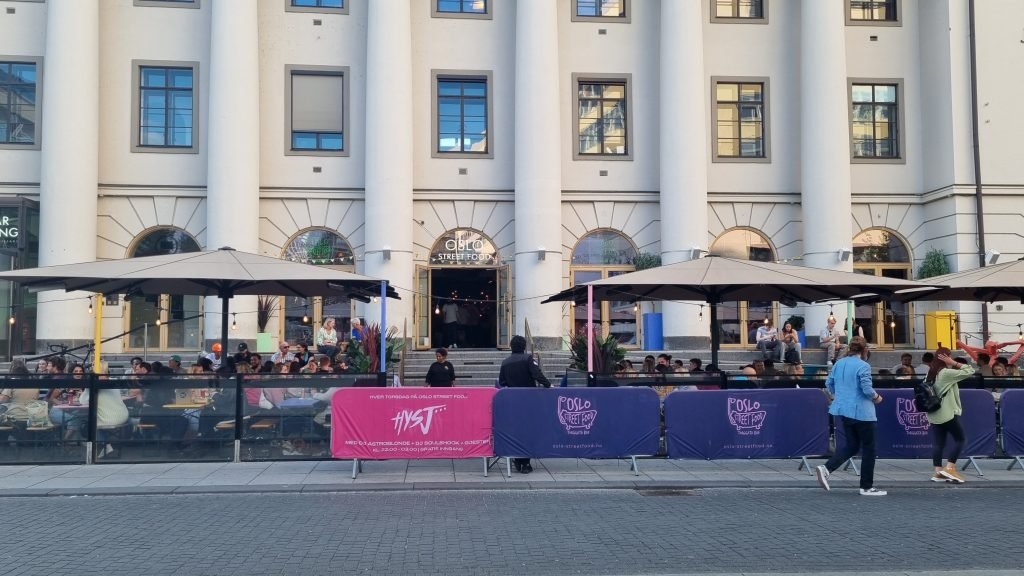 For dinner, we jumped back on the metro and went into the city. I knew I wanted to go to Oslo Street Food, which is essentially a venue with lots of food stalls offering cuisine from around the world (think Trinity Kitchen in Leeds)! Haydn went for Greek food whilst I had a curry. Food in Oslo is generally expensive, these meals were about £15 each which I don't think is unreasonable. They tasted great and we were full afterwards! The vibes of the place were also great, you could sit indoors or out and there was music playing to create a really vibrant atmosphere. After dinner, we decided to walk off the food and watched the sunset over Akershus Fortress which was really pretty.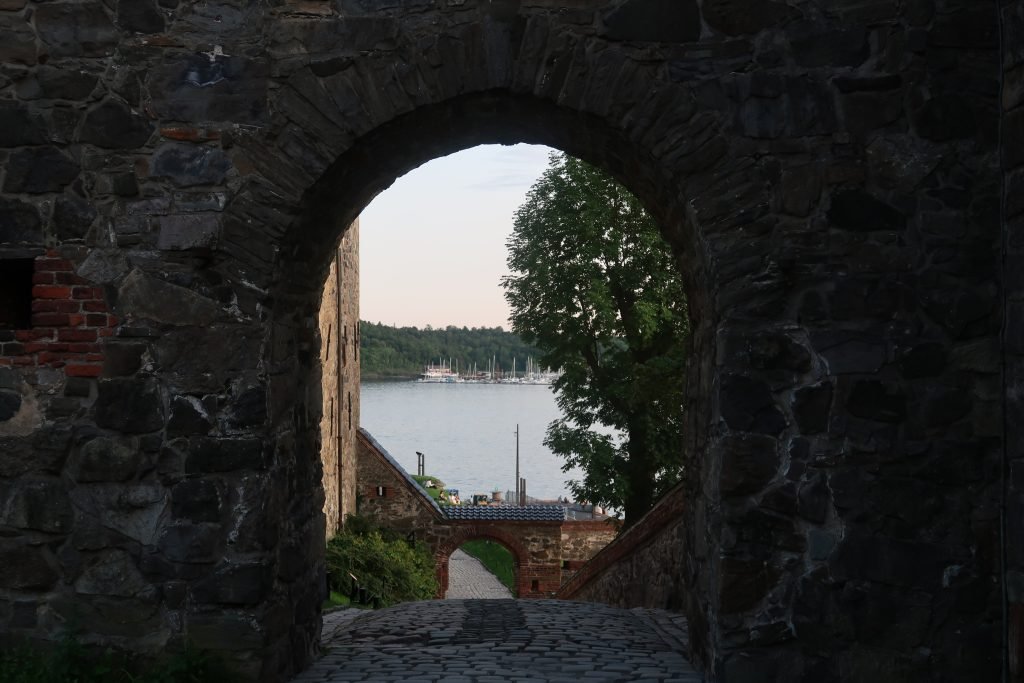 Then, once we were back at the hotel, we went to the rooftop bar to enjoy a glass of wine. We toasted to travelling together as it genuinely felt like ages since we had some quality time abroad together (it was only back in April). Watching the city come to life at night was peaceful and I was so happy to be together.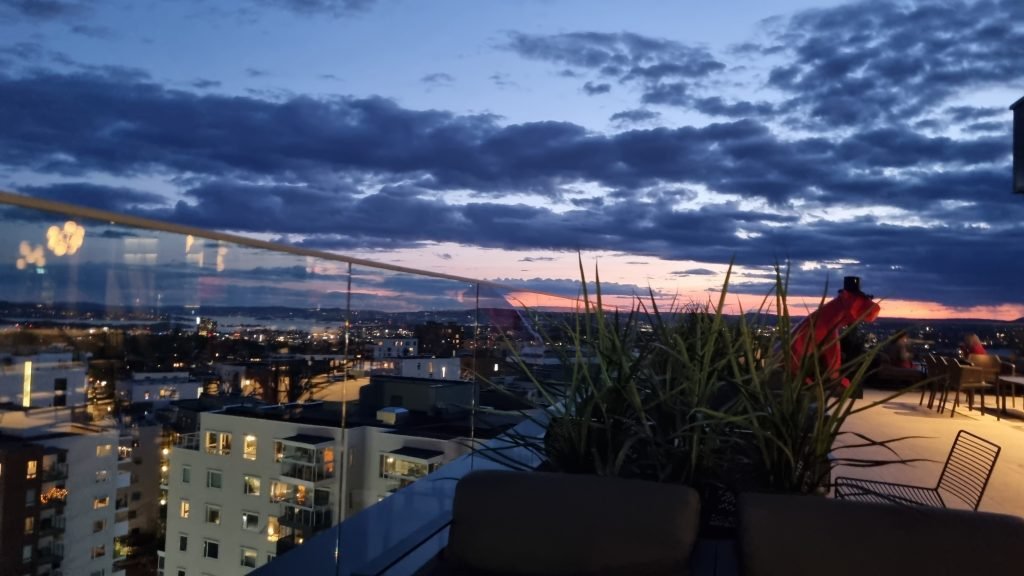 Saturday
I woke up Saturday and had no energy and just didn't feel like myself so we scrapped the plans for the day and instead decided to have a chilled day in the sunshine. After breakfast in the hotel, we headed to Frognerparken which is also the location of The Vigeland Park. The park was lovely with lots of tourists taking in the sights whilst locals lounged around or played games. We saw the sculptures and did a slow lap before it was time for coffee!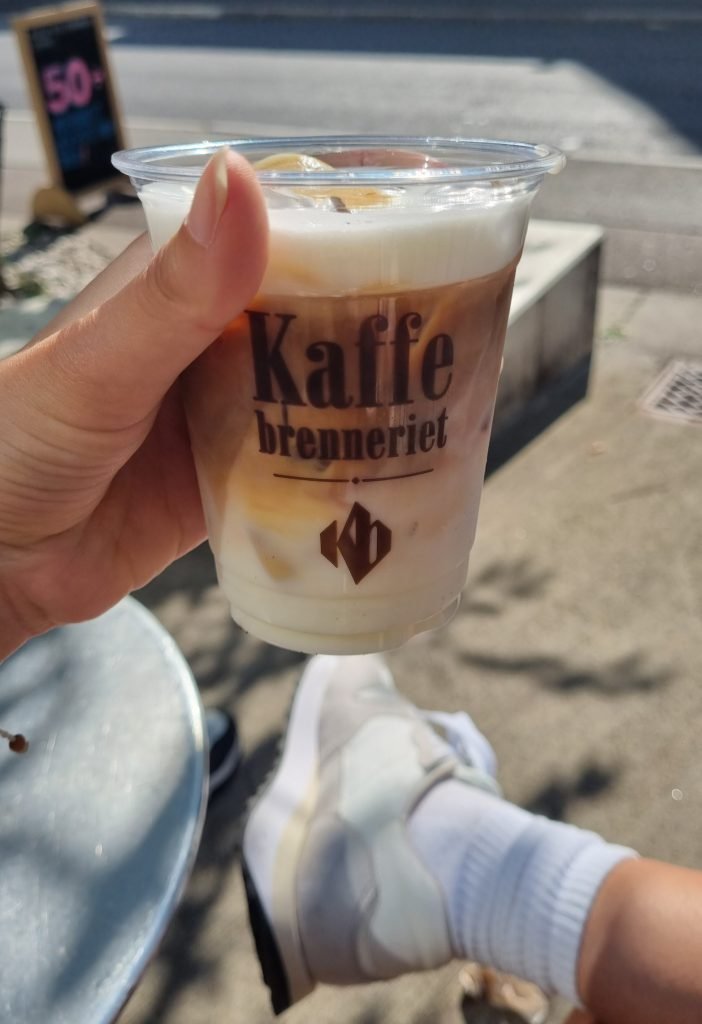 We found a spot called Kaffe Brenneriet which seemed like a Norwegian chain and opted for two iced lattes. One thing that I did really appreciate was that seating was split with smoking kept to one side and non-smoking on the other. As someone who doesn't smoke, nothing ruins an outdoor coffee experience more than people blowing smoke around me so this was a refreshing layout.  Fuelled from coffee we headed into a supermarket to pick up a few bits for a picnic-style lunch in the park. I found a fresh baguette, some cheese, chicken slices and fruit, as well as some chocolate as a sweet treat. Walking back to the park with my baguette tucked under my arm felt very quaint. We set up our spot, made some sandwiches and then I laid in the sun and read on my Kindle… it was bliss!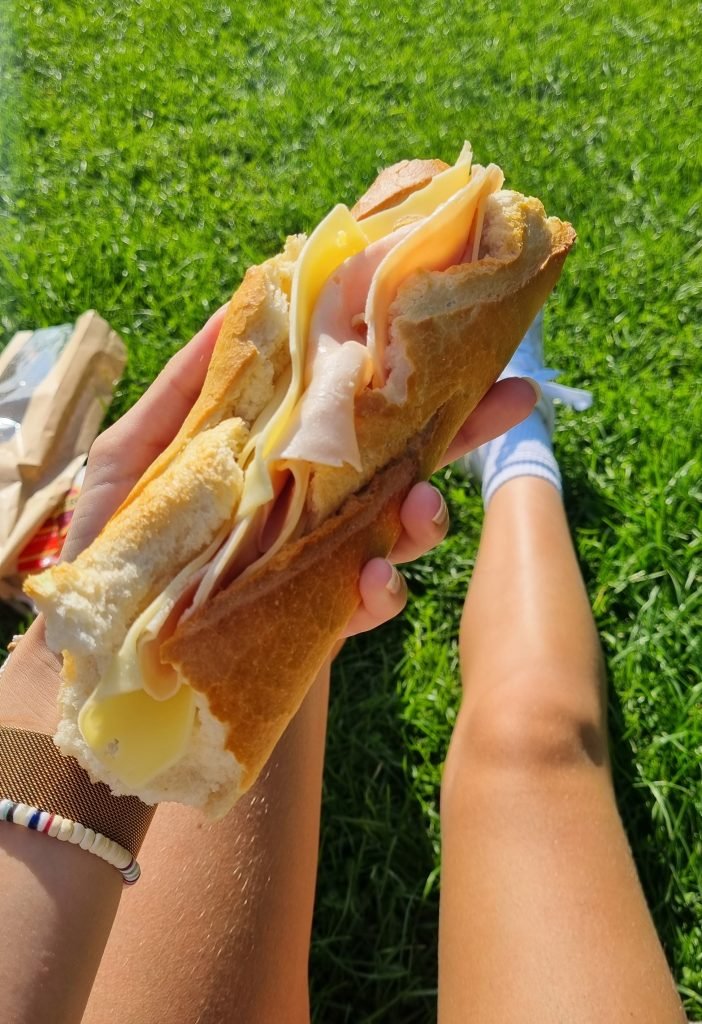 We went back to the hotel room, caught up on F1 and freshened up for dinner. One of my favourite ways to get around whilst in Oslo was using the escooters. They're super easy to use and are a pretty affordable way to get around. Plus we picked out a spot for dinner that was close to the hotel so it made the most sense. We went to Pascal Greek & Grill, the food was great! But I'll be honest, the setting wasn't quite as nice as I was expecting, mostly because the building was undergoing major construction. Since I wasn't feeling myself it was nice to have an easy dinner, pick up some snacks from a local supermarket and settle into bed for an early night.
Sunday
When Sunday arrived I was gutted to wake up and still feel exhausted, it was really unlike me to feel so drained whilst travelling. We had planned to do a small hike up to Vettakollen Viewpoint but I just did not have the energy to complete the hike. We did the majority of the route and enjoyed nice views around Bantjern Tarn which was about halfway into the hike. To say we spent 5 days hiking in Peru earlier this year it was shocking how exhausting I found this hike, which should have been a 3.4km hike.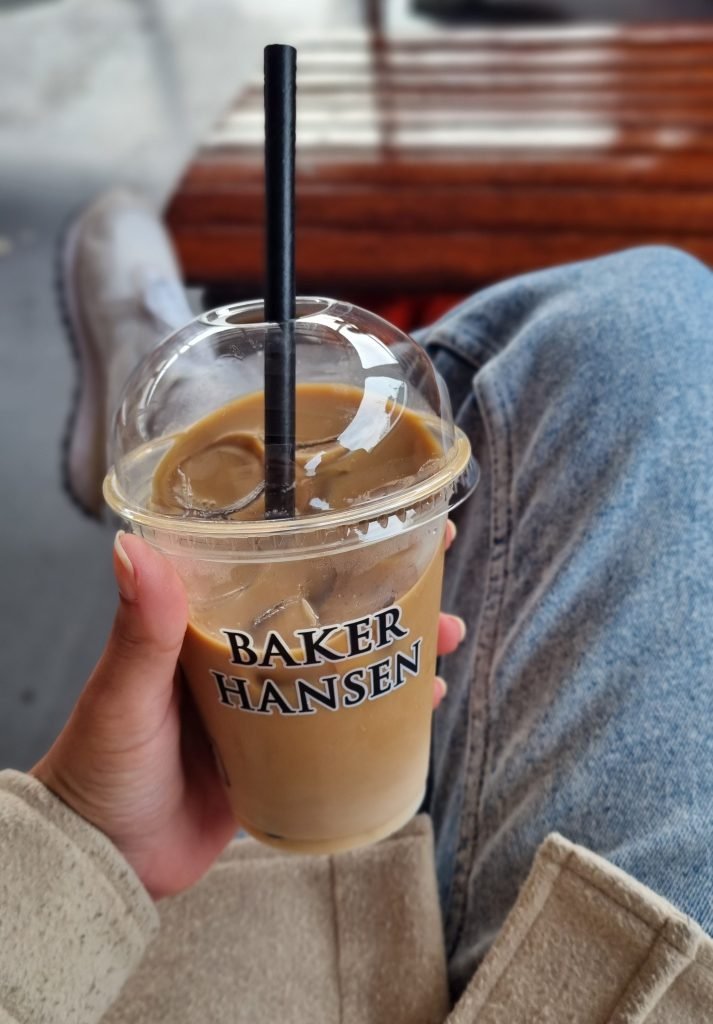 After we got back we went into the city and found coffee. We went to a chain called Bake Hansen and I was obsessed with how cute the shop was. I got another iced latte and we went to catch the Bygdøyfergene (ferry) which takes you across the Fjord to the museums. This was another sad part of our trip, I was hoping to visit the Viking Ship Museum however, it's currently undergoing renovations until 2026/27, a very long time after our trip! So instead we went to The Fram Museum which ended up being much more interesting than I'd initially thought it would be. Through the museum, you learn about Norwegian polar exploration and get to explore inside the ship that's held within the building.
It's possible to walk back to the city from the museum although it takes about an hour. We walked part of the way, got an ice cream and then used the escooters again to get back to Aker Brygge Promenade. There we sat, people-watching and lounging for a while before going for food. We didn't have anything exciting, we just got McDonalds which is a bit of tradition when we travel since it's fun to see the variations available in different countries. Haydn always has to taste test the Mcflurry's although, neither of us was particularly impressed by the Norwegian menu offering. 
Monday
Even though our flight home on Tuesday was late in the evening, Monday was technically our last full day and the one we had the most planned for. We'd booked a Silent Cruise trip around the Fjord with the company Fjord Tours.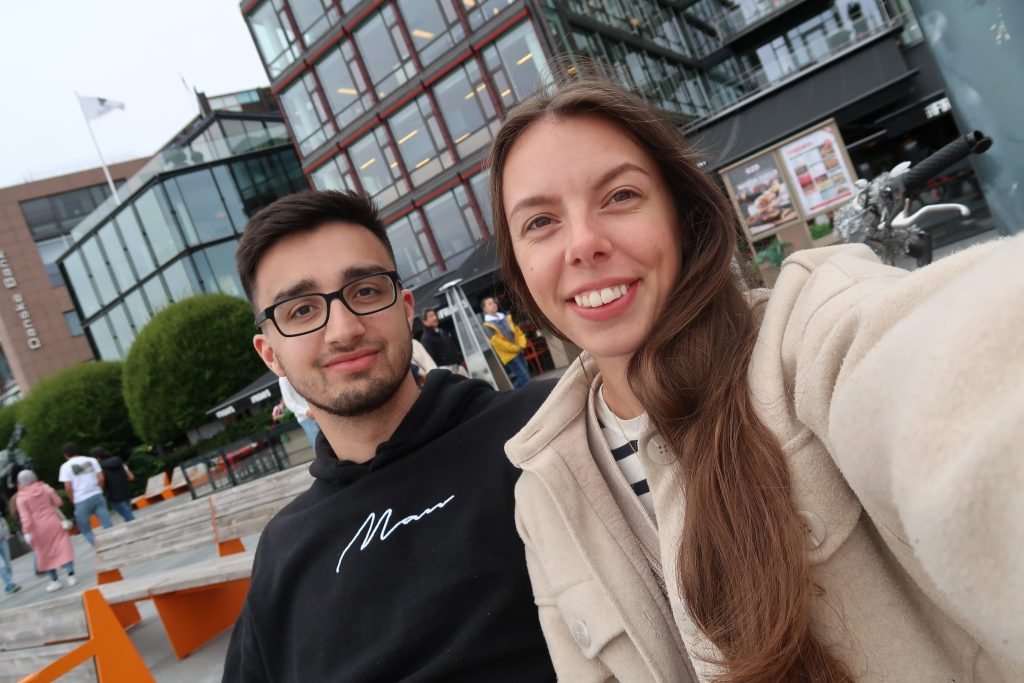 Before we got on board we got another iced coffee from Baker Hansen and lazed in the sunshine at Aker Brygge, some of the benches were designed as sun loungers which made it a really comfortable spot to lounge around. Of course, I had my Kindle so I read for a while until it was time to board. The boat was lovely, really modern and clean with staff who were nice! The guide also spoke great English which made it super easy to understand what we were seeing. Haydn and I sat on the top deck since it was quite full everywhere else. The trip was about 3 hours long and throughout we were able to see gorgeous panoramic views of the fjord whilst learning about life in Oslo and Norwegian culture.
After we got off the boat, we were both hungry so decided to have a nice meal along the promenade at an Italian place called Olivia. Given the location, this wasn't a cheap meal, but it was really tasty and exactly what we both fancied. It was also lovely to be able to eat outside and enjoy the breeze coming off the water.
With dinner finished we walked it off and went to see the Opera House again since it was out favourite spot in the city. We timed it perfectly to enjoy the golden hour sunshine before heading back to the hotel for sunset on the roof. We had another glass of wine and watched the lights of the city turn on as the sky darkened.
Tuesday
Seeing as we had mostly done everything we wanted whilst in Oslo we used the last day to just take in the city and wander areas that interested us. Fortunately, we were able to use luggage lockers at the train station to store our backpacks which meant we didn't have to lug around heavy bags for the day. With the sun shining we went to explore and just enjoy our time together.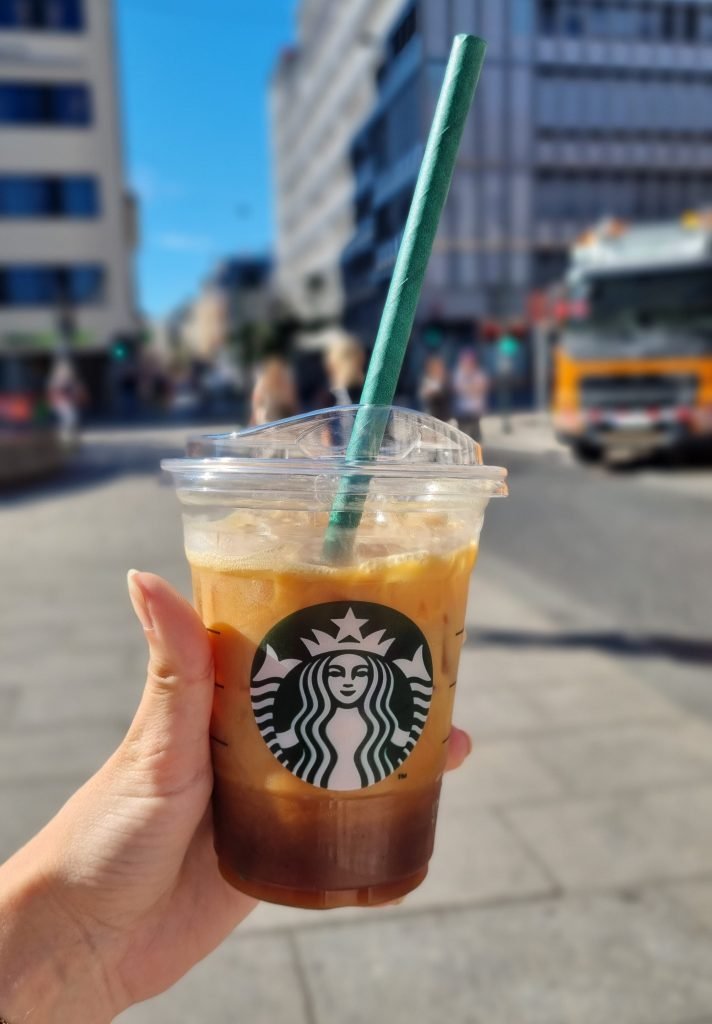 We got another iced coffee and headed into the city library which was actually really stunning. Each floor had cosy places to study or just hang out and read. The space felt really modern and vibrant with areas designed for study, child's play and relaxation. 
After we'd finished exploring the harbour and wandered through some of the local community spots with amazing flats and spaces we went back to the library and just laid around. We got some seats where we could put our feet up, I read again, and we made the most of the air conditioning.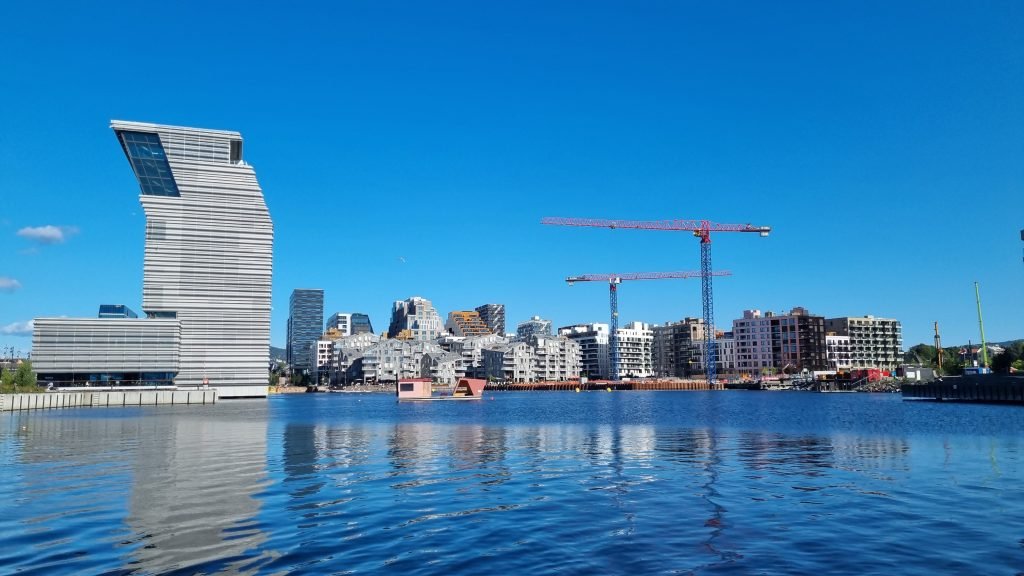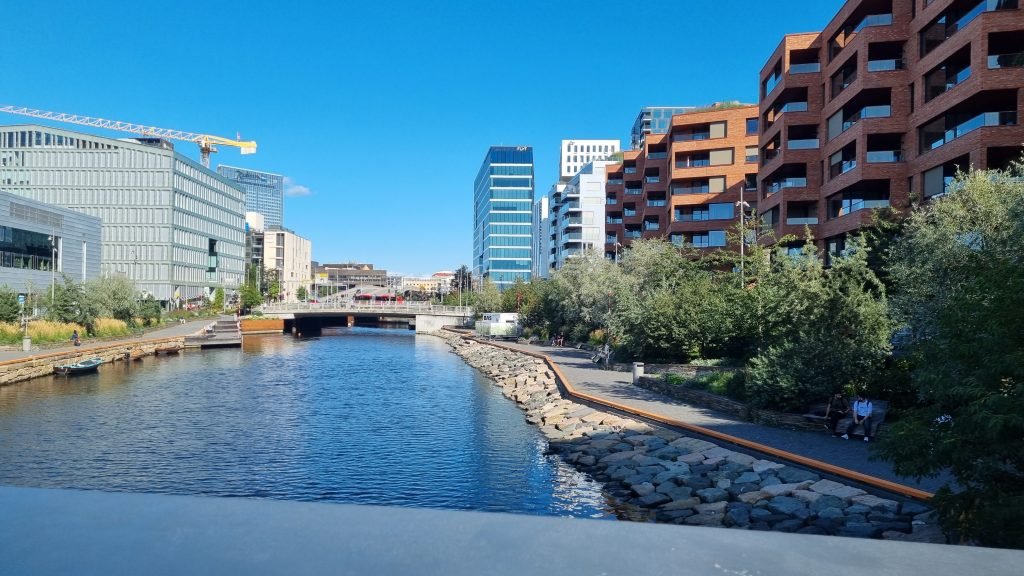 Getting back to the airport was much less eventful than the way there and we were able to have a proper meal in the airport. The airport was pretty small but there was an Irish sports bar which had a surprisingly tasty veggie burger on the menu.