Showing 22 Result(s)
Haydn and I spent a long weekend exploring Oslo, Norway! Here's everything we got up to on our trip,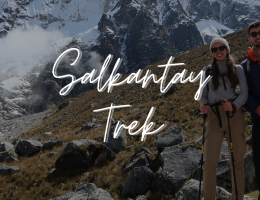 I took on the Salkantay Trek and hiked to Machu Picchu over 5 days. I booked the trip with Salkantay Trekking and can't recommend them enough. The experience was truly once in a lifetime and I'm so proud of myself for completing the hike.
This blog is a little out of order as I actually took another trip to Paris in September 2022. this previous trip was with some …